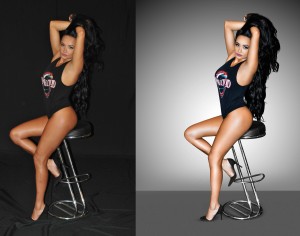 Clipping path, changing background
I see now a day's even earlier that people are offering job which is clipping path or cut out an image. After clipping path place it on white background or grey background or on any color. Sometimes we see in different name like background removal also clip out the image even under scope of deep etch the image. Whatever the scope is the industry known language does not limited us to understand the scope of clipping path then changing background. Basically cut out an image and place it on different background represents to restore, smarten an image according to the need using of Photoshop to get hold accuracy. This is a scope to find an image sparkle to keep redundant for the virtual world.
Who need clipping path, changing background in any color?
Many sectors are regularly in need of clipping path or cut out an image, placing them on different color background as their choice. Online shops like Amazon, eBay, Craiglist, Shopify, Bigcommerece, Bonanza, eBid, Alibaba several more selling portals are using outsource companies for clipping path or cut out. Also retouching products or models images in Photoshop. Commonly these are the other sectors who are in need of clipping path images, changing background their product as mentioned below:
Stock photography companies
Cloud-hosted ecommerce platforms
Online Auction Sites
General Marketplaces
Online store owners
Fashion Houses
Model Agencies
Advertising firms
Design agencies
&
Many more
See the image of a model and see what would be the best result to look after clipping path and changing backgroun? 
We can clearly see that before clipping path the model image was not so appealing but after placing it on different background. Retouching in Photoshop the model look so attractive and much younger. Isn't she? She is sexy too.
Same goes for any product as well when you clipping or cut out messy background and change the background color. Retouch the product images for your business be sure it would be sexier like the model to grab by the customer on need basis.
Do you know some other services are very common in addition to background removal & retouching?
Have you noticed about the shadow underneath of any image? I am sure you have seen many of them. Yes, creation shadow is common to make an image realistic manner to present when you remove background of an image. Masking is another service which you may not is well aware of.  If you see the images of this model you shall see the hair of the model has placed on different background with no loosing of her hair volume or length. This is done by using Masking service. This service is so impactful, easier when the background is opposite color to the hair, lace, wool etc on the other hand quite complex when the background and string is of similar contrast. Image masking performance is suitable for removing of redundant objects from the complex images even in separating hair when cut out is not significant independently. So you know now that when you think to clipping path or cut out an image and changing background to place it on any color. You can have shadow on it alongwith masking even retouching the image is also an added benefit by using Adobe Photoshop by an expert designer.
http://www.dgtouch.com/wp-content/uploads/2016/04/Clipping_path_changing_background2.jpg
3443
4371
Tuli
http://www.dgtouch.com/wp-content/uploads/2014/11/logo.png
Tuli
2016-04-10 13:58:34
2016-04-12 10:27:16
Clipping path, changing background