An absolute result by DGTouch to apply skill on Image Masking
We are open 24/7/365 to ensure masking project lead time. DGTouch maintains strict deadlines to ensure fast delivery; even before lead time.
DGTouch usage Pen/Eraser Tool to create accurate Image Masking. We deliver quality products through 3-steps quality whatever may be the quantity.
DGTouch designers have adequate skill for using Adobe Photoshop for Photo Masking. It takes only 15 to 20 minutes or less time.
How we work
Using Adobe Photoshop the DGTouch team applies the pen tool, background eraser tool & eraser tool while masking. Isolating objects in photos using the extract, erase tools is often referred to as Masking.
Masking is needed to isolate a portion of an image from the whole picture where the boarders are sharp and not well defined. With this process the background of a concerned image can be changes easily.
DGTouch is a user-friendly platform where you may easily upload, track and manage photo masking projects. The processes are completely automated. DGTouch stands for transparent process.
Some steps are mentioned here to have an overview of the whole process:
Signup for creating a free account
Login through using your own username and password
Generate your desire output with instruction. Upload images for Image Masking.
DGTouch will evaluate your images to find job complexity. DGTouch will provide a quotation immediately after evaluation approval we receive from you.
We will start Image Masking. Once the task is completed we upload it and notify you through email, wait for your feedback and if no correction needed, will provide invoice. For regular clients we provide invoice on weekly or monthly basis as determined during negotiation. Pay using your chosen mode of payment. We offer various modes of payment like PayPal, Bank transfer.
You may see here DGTouch process flow.
Why Choose us
Our graphic designers are very responsible and working in very sophisticated manner. They have capability to comprehend client's necessities when it comes to image masking service.
We are flexible, Open 24X7/365. We run 3 working shifts a day with dedicated team leaders for each shift. While you sleep we are awake for you to ensure that your business run smoothly. We believe in workmanship, consider business partnership on priority basis. In other words we believe your business is our business.
Having exclusive Industry knowledge, we are specialists not generalists. We try our best to ensure your peace of mind. We offer 100% money back guarantee if you are not fully satisfied.
We offer free trial for quality evaluation up to 2 images to measure our performance before you decide. We take 1-24 hour's turnaround time in most cases, depending on complexity.
We are equipped with Windows XP/7 and apple Mac OS X.
Having high speed Internet connection with dedicated bandwidth.
Our designers can handle any types of files (TIFF, PSD, JPG, PNG etc.).
We understand the value of money, so we offer very competitive price and assume to beat any written quote of other service providers.
DGTouch is owner operated business; you will find your comfort zone as you are dealing with the core people.
We are committed to meeting deadlines of photo masking project lead time.
Give us a try
DGTouch takes pleasure in delivering quality service on image masking, whatever may be the quantity. Our team members have years of experience and here lies our strength to create accurate photo masking whether it is alpha masking, layer masking, channel masking or translucent masking. All works are three step quality checked here at DGTouch to ensure quality service before uploading in FTP or any other server as you desire.
We have a dedicated support staff to accommodate your concerns and queries. Our team members are conversant in English. We welcome questions, queries, suggestions, reactions and comments through our Contact Us page.
Production house of DGTouch is situated in the emerging South East Asian economic region; which is both geologically and technologically an opportune zone with low cost for photo masking solutions that will have high visual impact and meet your expectations.
Our aim is to present information in an impressive manner that is worth remembering.
We endeavor in not just limiting ourselves to the given masking services at hand. We examine new possibilities and conceptualize exciting services as well.
We offer full consultation and support all the way through the development of your project.
DGTouch is here to deliver only the highest quality services in a responsive manner and at a competitive, value-added price.
Image masking is to make edge smooth to knockout the background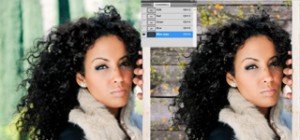 Channel Masking
Channel Masking is referred to as Raster Masking; this technique is used for translucent, semi-translucent images when creating layers is difficult.
DG Touch
Alpha Masking
Alpha Masking isolate images using selection, contrast in color channels that require images in Tiff or PSD format. DGTouch require only 15 to 20 minutes.
DG Touch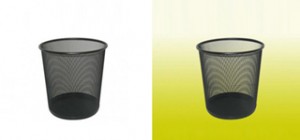 Translucent Masking
Translucent Image Masking is a sparkling conservatory of Photoshop Masking (layer/channel). DGTouch require more than 1 an hour.
DG Touch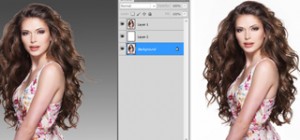 Layer Masking
Layer Masking not removes any pixel. PS Layer Mask functional when silo path solitary is not proper on amalgam image. We require only 15 to 20 minutes.
DG Touch