Natural shadows are enormous for businesses
We are open 24/7 to meet shadow project lead time. DGTouch understands the importance of client's deadline, so strictly maintains and ensure fast delivery.
DGTouch at image editing service makes sure to submit the best in quality when it comes to image shadowing be it natural, drop or reflection shadow.
DGTouch has skilled designers who can create all types shadow. Based on client's input they can transform images from flat, insensible into dynamic, polished.
How we work
Shadow touches a Photograph more pragmatically and gives it a frame over others in terms of style, profundity and magnetism. Quality images can largely be enhanced through creation of shadows on images and DGTouch is a team of experts; skilled designers can cover different types of shadow.
DGTouch is a user-friendly platform where you may easily upload, track and manage shadow service projects. However, other than communication, status updates will occur through web notifications and email messages.
DGTouch maintains transparent processes. Some steps are mentioned here to have an overview:
Signup for creating a free account
Login through using your own username and password
Generate your instruction. Upload images for shadow services.
DGTouch will evaluate your images to find job complexity, then provide a quotation immediately after the evaluation approval we receive from you.
We will start working on shadow creation. Once the task is complete, we will upload it and notify you through email. We will wait for your feedback; if no correction is needed will provide invoice. For regular clients we provide invoice on weekly or monthly basis as determined during negotiation.
Pay using your chosen mode of payment. We offer various modes of payment like PayPal, Bank transfer.
You may see DGTouch process flow here.
Why Choose us
Our graphic professionals can produce an outstanding shadow effect irrespective of the fact that the creative snap has shadow in it or not. DGTouch is a wonderful qualified graphics firm that has vast experience. Our team works 24/7, keeping in mind the diverse time-zone and we are always accessible online. We run 3 working shifts a day, having a dedicated team leader for each shift. While you sleep we are awake for you to ensure that your business runs smoothly. We believe in workmanship, consider business partnership on priority basis. In other words we believe your business is our business.
Having exclusive industry knowledge, we are specialists not generalists. We try our best to ensure your peace of mind. We offer 100% money-back guarantee if you are not fully satisfied.
We offer free trial for up to 3 images to measure our performance before you decide. We take 1-24 hours turnaround time, based on complexity.
We are equipped with Windows XP/7 and apple Mac OS X and high speed Internet connection with dedicated bandwidth.
Our designers can handle any type and size of files (TIFF, PSD, JPG, PNG etc.).
DGTouch is owner operated business; you will find your comfort zone as you are dealing with the core people.
We are committed to meeting deadlines even always try to turn around before shadow project deadline.
Give us a try
DGTouch finds pleasure in delivering quality service on shadow, no matter the quantity. Our team members have years of experience and here lies our strength to create shadow. We have a dedicated support staff to assist you. Our team members are conversant in English. We welcome queries, questions, suggestions, reactions and comments through our Contact Us page.
DGTouch Head Office and production house is situated at South East Asian region which is both geologically and technologically an opportune zone with low cost for shadow services.
We endeavor in not just limiting ourselves to the given shadow services. We examine new possibilities and conceptualize exciting services. We offer full consultation and support all the way through the development of your project.
DGTouch is here to deliver only the highest quality services in a responsive manner and at a competitive, value-added price.
In order to neatly and precisely drop or create behind shadow an eye inference sense is a must to get image in perfect shape and values. DGTouch designers look forward to working with you to provide you with luminous images.
Drop shadow effect creates illusion of light source
Drop Shadow
Drop shadow effect providing graphic effect creating illusion of light source shining on an object from top then shadow appears to be shed behind the object.
DG Touch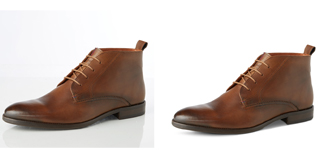 Natural Shadow
Natural shadow process as drop shadow, background will be removed, put the image in white background which forms a shadow that seems quite natural.
DG Touch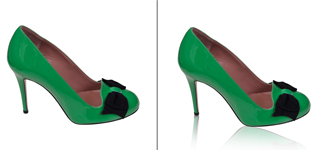 Reflection Shadow
Reflection shadow creates mirror effect on product that create an impression to an image is not simply an intangible picture but it has depth, solidness.
DG Touch